Select your option below:
A Plant Based Protein That Tastes Amazing & Helps Busy Women Support Healthy Weight

* Products are automatically delivered every 30 days. No obligation, modify or cancel your subscription anytime. If you should have any issues our expert customer support team is here to help you navigate your subscription. Free Shipping is US Only

* All Discounts are off Retail Price and will be applied at checkout

* All Discounts are off Retail Price and will be applied at checkout

*Chocolate is Backordered you may still order and the Expected Ship Date 11/6/20 subject to change
🚚 - Flat Rate Shipping Always $7.99 Anywhere in the US Including Hawaii & Alaska

Community #reset360 Customer Photos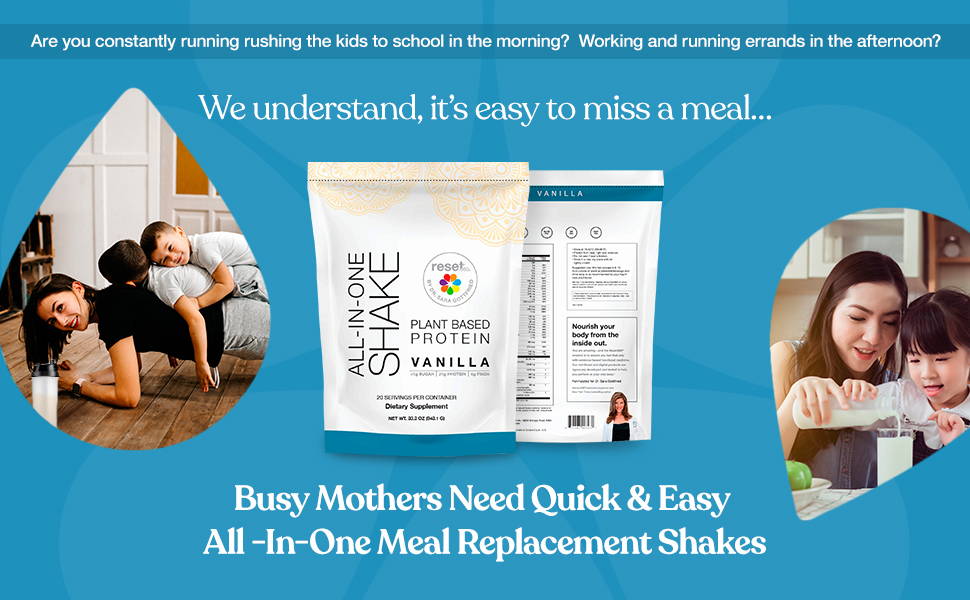 Fuel Your Body, Fire Up Your Metabolism & Support Healthy Weight With This Delicious Plant Protein
(Choose from Decadent Dark Chocolate or Creamy Vanilla)
Dr. Sara Gottfried's shake is a non-dairy, plant-based, multi-nutrient protein powder that is low in sugar, calories, and fat.

It is formulated to supply 23 grams of protein per serving from an easily digested blend of pea, potato, and chlorella proteins – a welcome alternative to more allergenic casein, soy, or egg-based protein sources.
Unlike other plant based shakes, Dr. Sara wanted a shake that supported healthy weight and tasted delicious. Other plant can proteins often taste grainy, chalky, and artificially flavored. Her All-In-One shake has a smooth, creamy taste...even when it's just mixed with water.
Ideal for vegans and vegetarians, dairy-sensitive individuals, and anyone desiring an all-in-one, multivitamin-mineral formula as part of their daily diet – these shakes are also safe for children and the elderly.
WHY PEOPLE LOVE THESE SHAKES
All-In-One ShakeFuel Your Body With The Right Nutrients That Help Support Your Fat Burning Hormones
Not Your Average Protein Powder . . .
Dr. Sara tried every plant protein powder out there and they all disappointed. None of them delivered the full range of nutrition she knew the female body needed.
It's not just about protein, you also need fiber to balance hormones and clear out waste. Probiotics to help strengthen the gut function and digestive enzymes to prevent bloating while speeding nutrient absorption.
She designed the All-In-One shakes to balance your hormones and support your metabolism – without sacrificing taste! In other words, they are delicious and leave you feeling full far beyond the usual 3-4 hours.
And you can mix it up in seconds!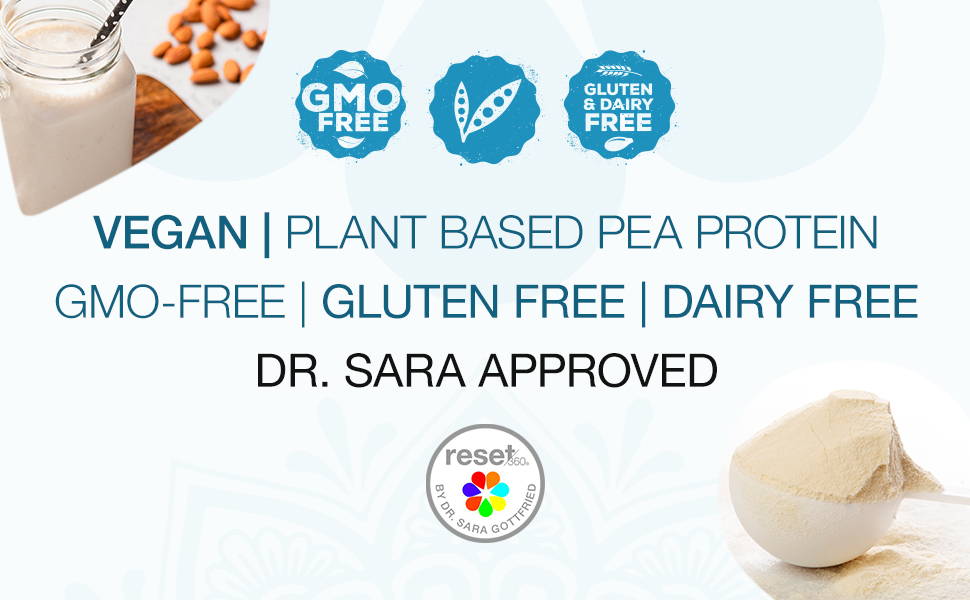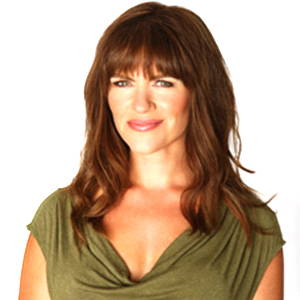 When Dr. Sara Gottfried MD desperately wanted to lose weight, fix her hormones and find a plant-based meal replacement, she tried dozens of plant proteins but couldn't stomach the taste.
But it was impossible to find a shake that delivered great taste and great nutrition.
It's what other plant-based shakes get wrong. If you've ever had a plant-based protein before you've probably noticed some of the unfortunate side effects like... grainy, chalky taste.
Clumpy, lumpy protein balls that don't actually mix, especially when you only use water. It's can have the unpleasant feeling that you're chewing grass or licking a chalkboard.
Besides the great taste, the All-In-One shake delivers incredible nutrition too.
The All-In-One Shake Solution
The solution to Dr. Sara's shake problems became the All-In-One Shake, and it has worked gloriously well for the 10,000+ people who've purchased it over the years.
Each serving delivers 21g of protein, 6g of healthy fats, 6g of fiber, and less 1g of sugar.
It's an easy way to get plenty of healthy food (and you don't even have to bribe your kids to eat it).
Combined with exercise, you can use it to lean out, detox, or maintain weight loss.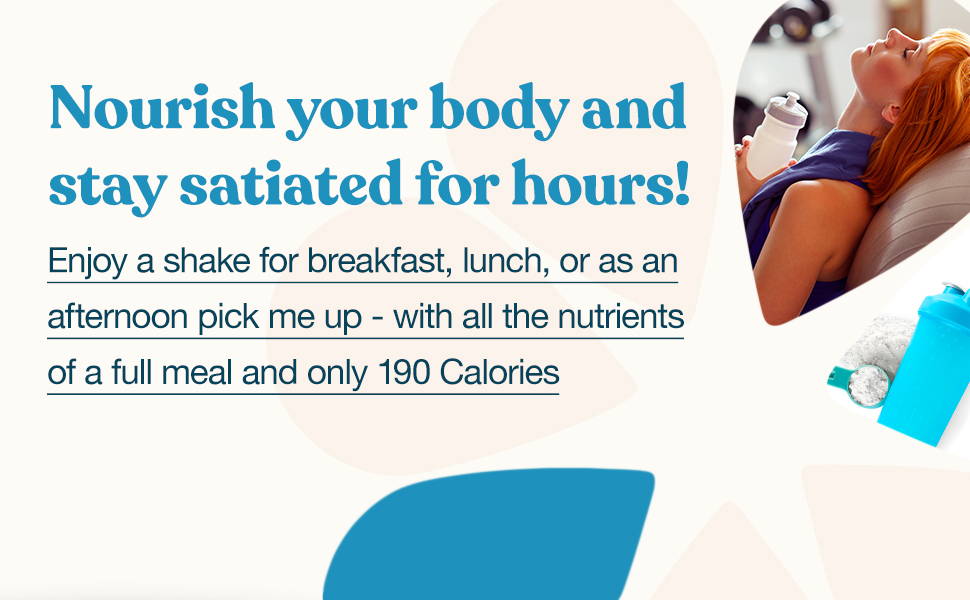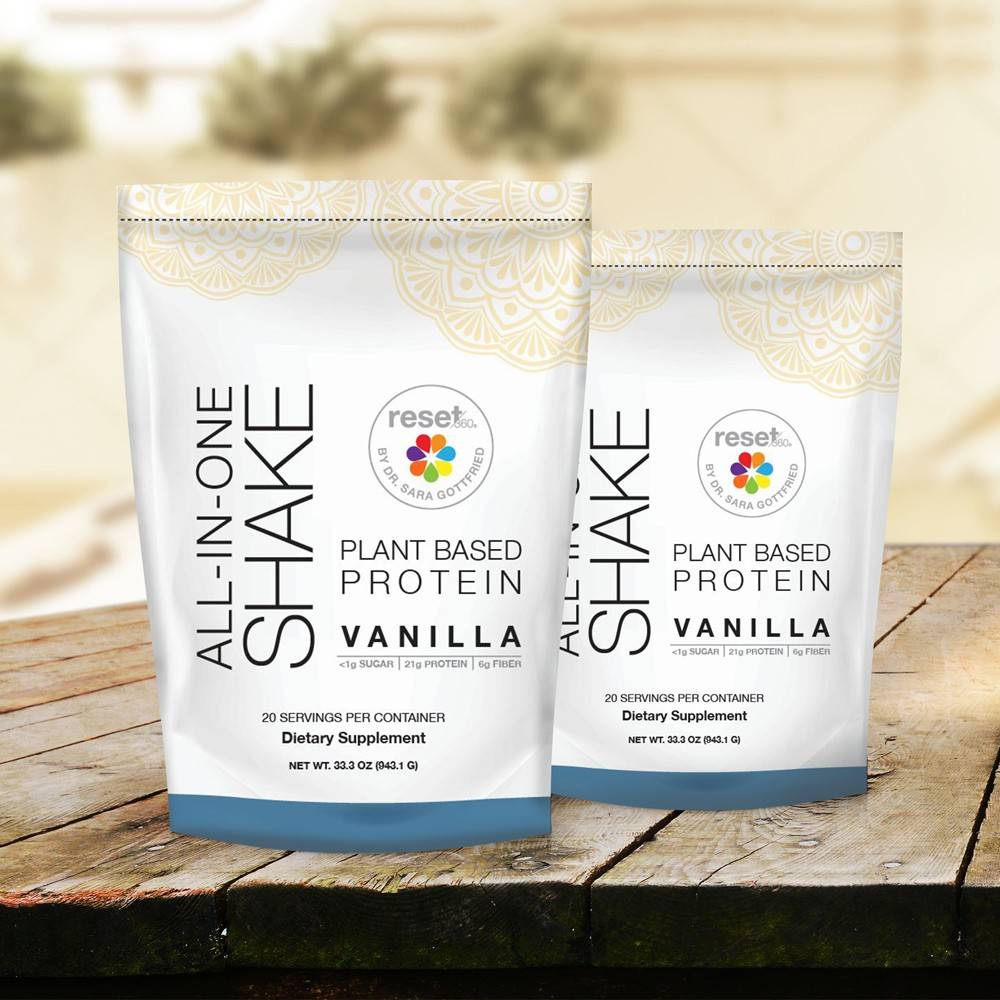 Each pouch of our All-In-One Shake provides you with 20 Servings.
Serving Size: 2 Scoops (47.154g), most customers choose to stock up and save by ordering 2 or 3 because they love it so much.
These sale prices are only guaranteed for today, so it makes sense to stock up now before our sale ends.
These are the guaranteed lowest prices you'll find anywhere on our Reset360 products.
Plus all our products are protected by our Happiness Guarantee.


Shop Today and Taste the
All-In-One Shake Difference
*These statements have not been evaluated by the Food and Drug Administration. This product is not intended to diagnose, treat, cure, or prevent any disease. If you are pregnant, nursing, taking medication, or have a medical condition, consult your physician before using this product.
Customer Reviews
Write a Review
Ask a Question
Filter Reviews:
plant
mixes
waist
dinner
protein powder
husband
belly
health
things
energy
10/08/2020
Delecta
Canada
Delicious, Delicious, and Delicious!
I bought the Vanilla and Chocolate shakes and they are both delicious and nutritious! I add chia, hemp, flax, fibre, and 2 cups of mixed green. Yum yum! I drink one in the morning and it fills me up for 5 hours. I feel energized and revitalized! I have lost 4 pounds in 8 days so far. Can't wait to lose some more weight! Love the 3 package deals! Will be ordering more. Thank you Dr. Sarah Gottfried!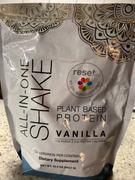 09/29/2020
Maria J.
United States
Delicious!
I have searched for any protein powder that was delicious and not leave a horrible taste and chalk -like residue in my mouth for years. Finally, finally I found one! Both vanilla and chocolate taste great and I can be assured it contains all the things I need for health and grams of protein. Love that it's plant based too.
09/16/2020
Nicole I.
United States
Best Shakes!!
Clean great tasting shakes that keep you full all day! The best protein shakes I've had Highly recommend them!!
09/15/2020
Bonnye g.
United States
All in one shakes
Amazing taste and great source of protein
We appreciate your video message so much. Thank you for submitting this today!
07/31/2020
Barbara W.
United States
My daily healthy habit
The All-In-One Shake has helped me maintain my health and a good weight for years. It is my go-to lunch because it is satisfying, and I'm not hungry again for 4 hours. I like to add half an avocado to make it nice and thick and extra greens.