Select your option below:
The Daily Drink for a Healthy Body.
A Delicious Blend of 9 Green Organic SuperFoods.
* Products are automatically delivered every 30 days. No obligation, modify or cancel your subscription anytime. If you should have any issues our expert customer support team is here to help you navigate your subscription.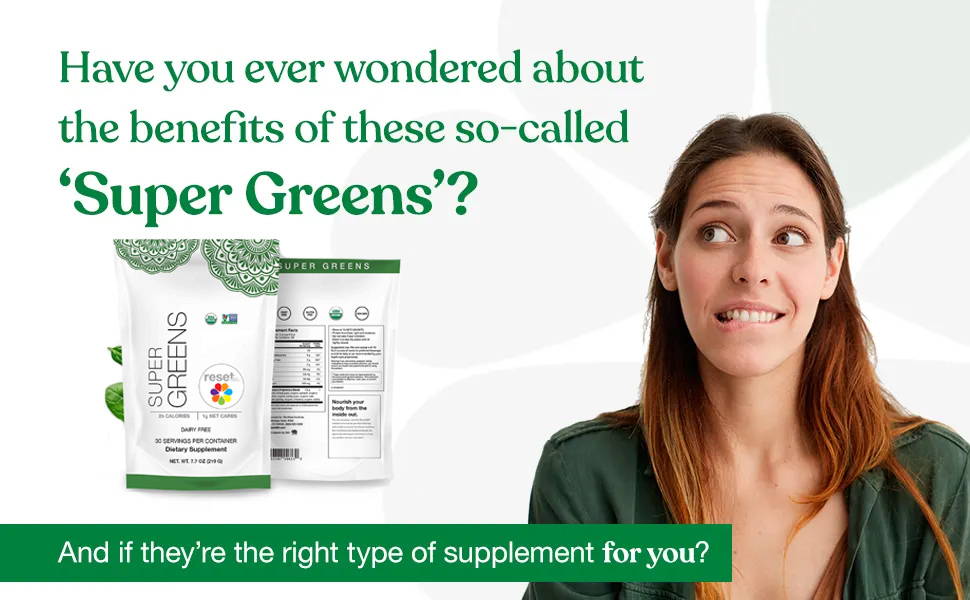 A Green Drink for Any Diet, Any Time, that Digests Easily & Tastes Great
Reset360 Super Greens can help supercharge health without struggling to eat pounds of vegetables each day.

This unique green superfood combination contains no fruit, is 100% organic, and might be one of the strongest defenses against free radicals (which contributes to aging and cellular damage).

Is Super Greens Right for You?
Super Greens is a great choice if...
You want to start your day the right way with a huge dose of body boosting natural nutrients

You're looking for an easy mixing, great tasting green formula to help gut health & nutrient intake
You're busy and don't have time to cook veggies at every meal
You want to feel your best & feed your body nutrient rich superfoods like wheatgrass, kale, and spinach.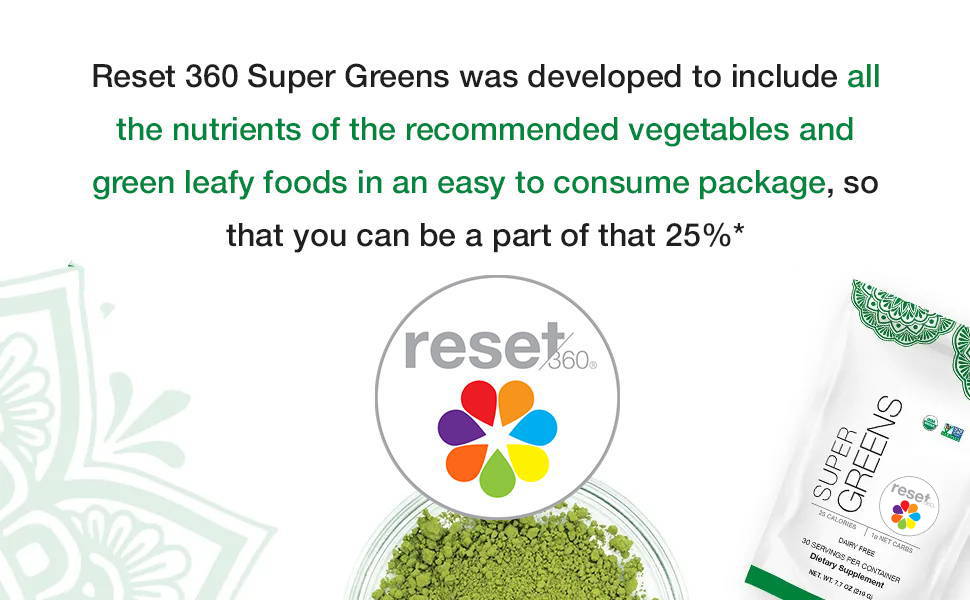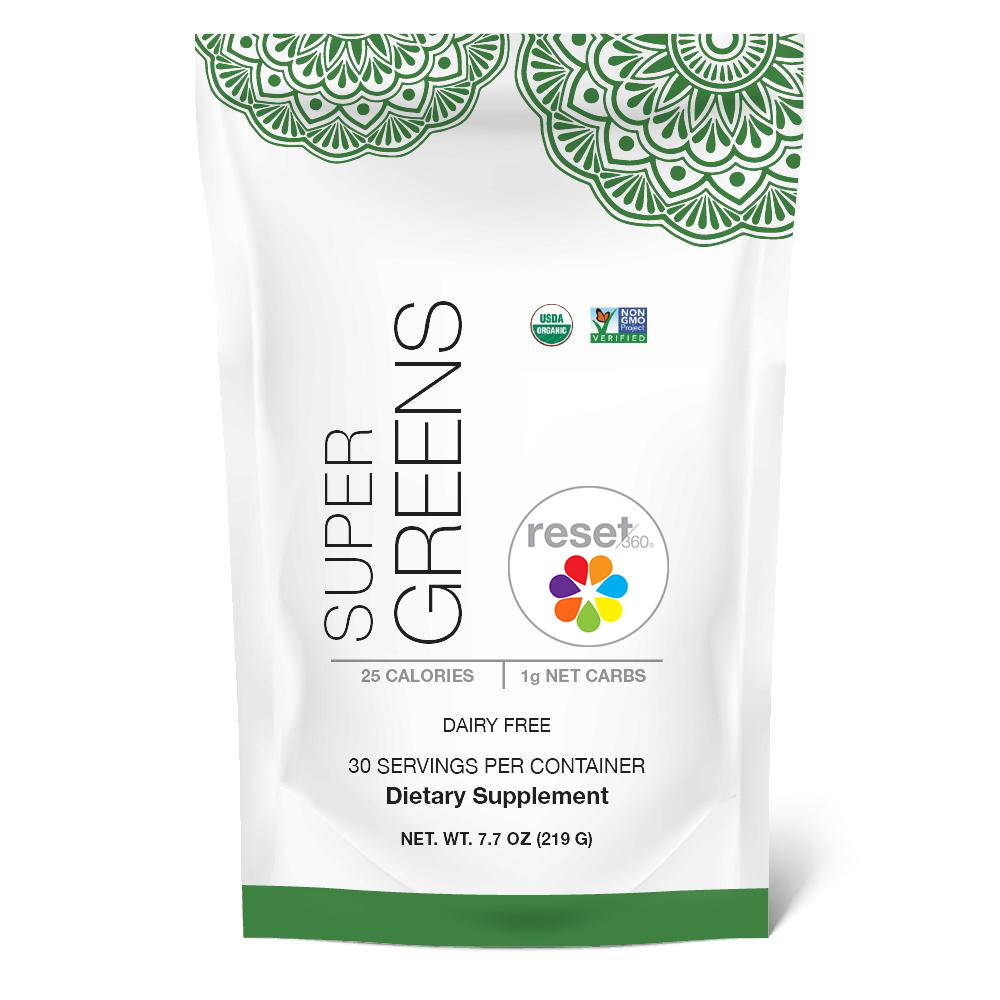 Only 1 in 4 Americans consume three servings or more of vegetables per day. Super Greens is an easy way to increase your intake.

8 Sustainable, Pure, Organic Superfoods:


WHEATGRASS POWDER (Triticum aestivum L.)
SPIRULINA POWDER (ALGAE) (Arthrospira platensis)
SPINACH POWDER (LEAVES) (Spinacea oleracea)
PARSLEY POWDER (LEAVES) (Petroselinium crispum)
BARLEY GRASS (Hordeum vulgare)
KALE POWDER (LEAVES) (Brassica oleracea L.)
ALFALFA POWDER (LEAF) (Medicago sativa)
CHLORELLA POWDER (WHOLE PLANT)

We created Reset360 Super Greens powder to help you get more daily phytonutrients in less than 30 seconds.
It's perfect for a daily dose of superfoods that compliments your hard work in the kitchen. Boost your daily veggies even when your busy, stressed out, or feeling overwhelmed.
No added fruit or sugars means it's low-carb and works with most programs like Whole30, Paleo, Keto, or others. It's a green drink that doesn't taste too swampy or artificial.
Blends easily with water or juice, can be mixed into shakes or smoothies for an instant upgrade.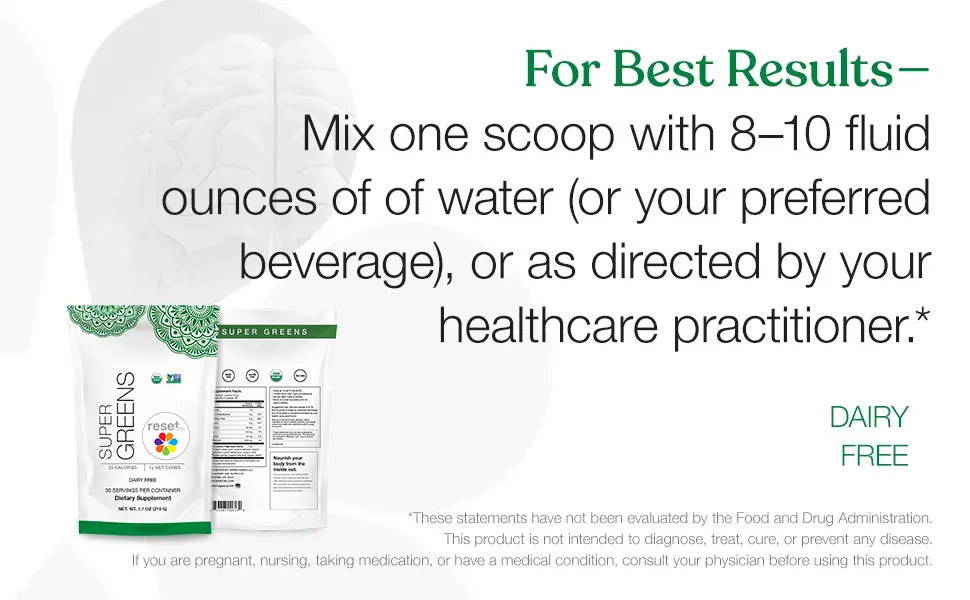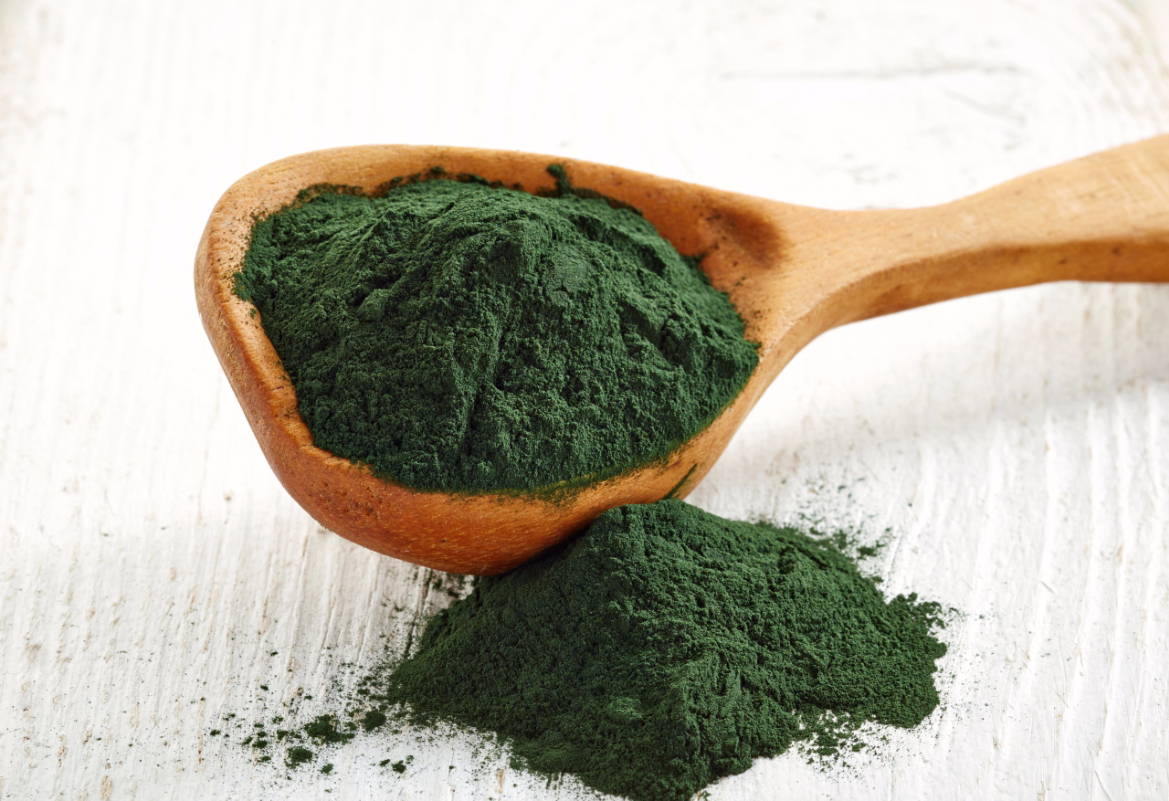 Each pouch of our Super Greens provides you with 30 Servings.
Serving Size: 1 Scoop (7.3g), most customers choose to stock up and save by ordering 2 or 3 because they love it so much.
These are the guaranteed lowest prices you'll find anywhere on our Reset360 products.
Plus all our products are protected by our sixty day 100% Happiness Guarantee. If you don't love it, just contact our friendly customer support and we'll take care of you!

Level Up Your Green Game Today
CHLORELLA POWDER
Chlorella is a green algae that may act as a drawing formula to potentially support the digestive tract. Healthy digestive function insures that metabolic wastes are efficiently carried away from the tissues.
SPIRULINA POWDER
Spirulina is a blue-green algae (also known as cyanobacteria) found in tropical and subtropical lakes with a naturally high pH. Spirulina could be considered one of the most nutritious food sources. It has amino acids, essential fatty acids (including ALA, GLA, EPA and DHA), vitamins B, A, E, K, and C, minerals, and antioxidants, it's one of the best choices for a natural multi-vitamin.
SPINACH POWDER
This age-old superfood may aid digestion & could be a strong antioxidant. Spinach leaves are one of the richest sources of vitamin K, essential for blood clotting and bone health, and vitamin A, which is needed for vision, a strong immune system, and reproduction.
PARSLEY POWDER
A delicious and highly nutritious relative of celery, parsley is cultivated year-round, and is considered the world's most popular herb. The most notable health benefits of parsley are found in its two unique components: volatile oils and flavonoids.
BARLEY GRASS
Large amounts of vitamins and minerals are found in green barley (Barley Greens) leaves. These include potassium, calcium, magnesium, iron, copper, phosphorus, manganese, zinc, beta carotene, B1, B2, B6, C, folic acid, and pantothenic acid. Barley grass is said to have 30 times more vitamin B1 and 11 times the amount of calcium than cow's milk, 6.5 times as much carotene and nearly 5 times the iron content of spinach, close to seven times the vitamin C in oranges, four times the vitamin B1 in whole wheat flour, and 80 micrograms of vitamin B12 per 100 grams of dried barley plant juice.

KALE POWDER
Just one cup of kale contains almost all of daily requirements for vitamins A, C, and K, and may provide anti-inflammatory benefits. It is also rich in lutein and zeaxanthin, which may support healthy eyesight. Kale is a great source of potassium, iron, phosphorus, and manganese – as well as over 45 different varieties of antioxidant flavonoids.
ALFALFA POWDER
Alfalfa leaf contains essential vitamins including the entire spectrum of B-vitamins, A, D, E, and K. Alfalfa Leaf is a source of iron, niacin, biotin, folic acid, calcium, magnesium, phosphorous, and potassium. Alfalfa is a source of chlorophyll. Compared to other plants, alfalfa leaf is very high in protein and amino acids.
WHEATGRASS POWDER
Wheatgrass juice is a superfood because it contains minerals and vitamins A, B-complex, C, E, l, and K. It is extremely rich in protein and contains 17 amino acids, the building blocks of protein.

*These statements have not been evaluated by the Food and Drug Administration. This product is not intended to diagnose, treat, cure, or prevent any disease. If you are pregnant, nursing, taking medication, or have a medical condition, consult your physician before using this product.
Customer Reviews
Write a Review
Ask a Question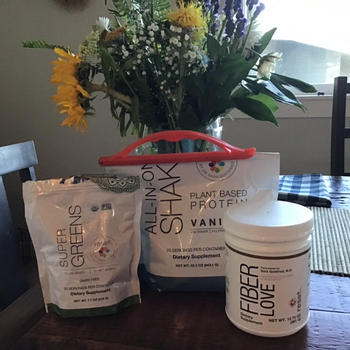 07/14/2020
Super Greens
I love the convenience and fact that Dr. Sara ensures the best quality ingredients. When I don't get all the greens I need for the day, I know my shake helped me get to my goal for the day.
Debbie G.

United States
01/03/2022
Very good
A very easy, good way to get these important things!
Betsey C.

United States
11/08/2021
Super greens, super me!
I love how easy it is to add a scoop of super greens to my morning All in one chocolate shake and know I'm getting my veggies in a simple, tasty, quick way!
Wendy H.

United States
09/04/2021
Great taste
Great taste not gritty.
Marlo S.

United States
08/11/2021
Super Greens
Great overall. No complaints.
David I.

United States