Sale
Plant Based Protein Shake - All-In-One Shake Bundle 3 Pack
Now $ 155.88
Was $ 194.85

You Save $ 38.97 (20% Off)
You deserve a shake that's as good for you as it is delicious.
Refresh your body and fuel your day in a single step with a powerful plant-based shake.
Easy to drink, delicious dessert of the day at 23 grams of protein, with just 1 gram sugar as well as 7 grams fiber and all 20 essential vitamins.
- Fully qualified fuel for intense workouts
- Perfect for meal replacement or healthy snack
- Contains 23g plant based protein
- The perfect blend of carbs and healthy vegan fats
- One shake contains all 20 essential vitamins and minerals
- Rich Natural Cocoa Taste or Creamy Vanilla
- Blends smoothly with water or whatever you like
- No soy, gluten-free, no preservatives or added sugar
It tastes like dessert but has no sugar or artificial sweeteners!
Get your day off to the right start by fueling up with one of these shakes.
They're easy to drink, delicious and packed full of nutrients for your body's needs.
And they taste so good you'll want more than one!
Customer Reviews
Write a Review
Ask a Question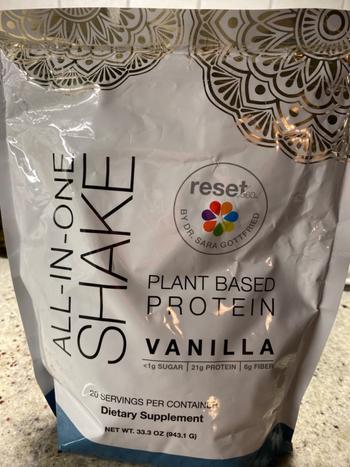 10/08/2020
Delicious, Delicious, and Delicious!
I bought the Vanilla and Chocolate shakes and they are both delicious and nutritious! I add chia, hemp, flax, fibre, and 2 cups of mixed green. Yum yum! I drink one in the morning and it fills me up for 5 hours. I feel energized and revitalized! I have lost 4 pounds in 8 days so far. Can't wait to lose some more weight! Love the 3 package deals! Will be ordering more. Thank you Dr. Sarah Gottfried!
Delecta

Canada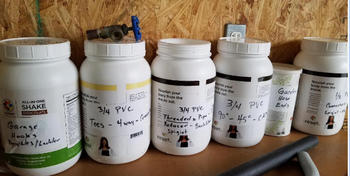 07/30/2020
Ongoing happy customer
I have purchased these shakes for some time but this was the first 3 pk bundle. I appreciate the 3 pack deal and like the new packaging. Best quality creamiest tasting shake of many I have tried. I wish the bundle would offer both flavors since I mix them for extra creamy taste. The old packaging has been repurposed in my workshop!
Staci N.

United States
Thank you for this feedback, Staci. We're so glad you are enjoying the 3 pack bundles! Right now we just have the Chocolate/Vanilla combo on the 2 bags selection in this spot: https://nimb.ws/g2QHCL You are still able to save 20% with this one. Enjoy your shopping!
04/13/2022
Love the vanilla protein shake.
Really liked the fiber in the shake. I also use Daily Fiber and have for several years!
02/04/2022
Love the shake
I have had an All-in-One shake almost every morning for the past 10 years. I love this product. It fills me up until lunchtime and takes away the sugar cravings I used to have when I used to eat cereal containing sugar for breatkfast.
Anna S.

United States
01/26/2022
Tastes good
Works well with Dr. Sara's protocols.
Christina R.

United States