Select your option below:
A Tasteless Dietary Fiber Supplement - Quick Dissolving & Easy Mixing Sugar Free, Gluten Free Fiber Powder.
* Products are automatically delivered every 30 days. No obligation, modify or cancel your subscription anytime. If you should have any issues our expert customer support team is here to help you navigate your subscription.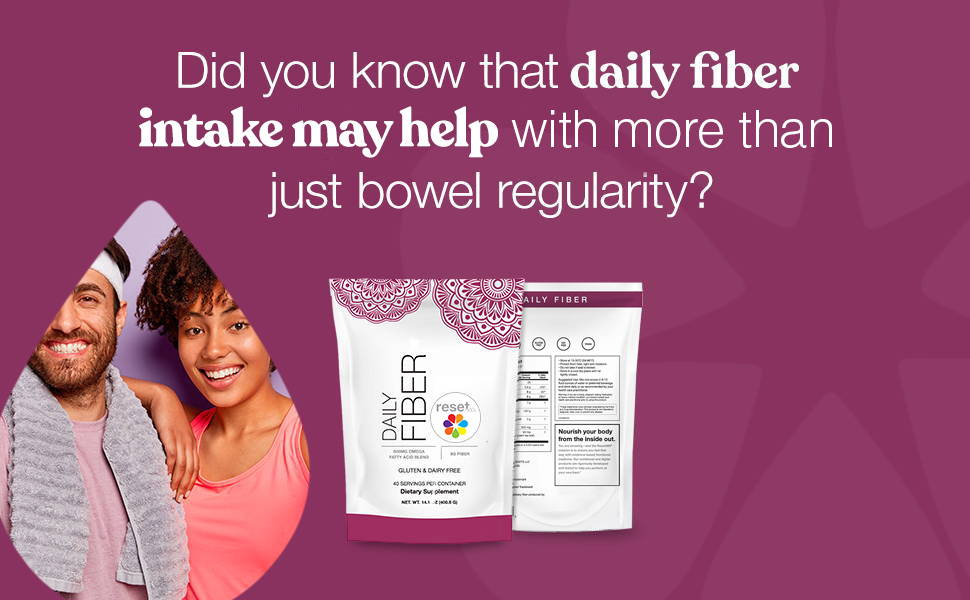 Are You Eating Enough Daily Fiber?
Unless you're getting 35-50 grams a day, chances are you're coming up short.
Fiber is important part of building a healthy diet, especially gut health. When the gut is healthy, it does its job well. But when it is unhealthy, it can throw the body out of tune and can causes all sorts of GI issues like bloating or constipation.
Which is why people love Daily Fiber! It's never been easier to add more fiber to your daily routine. Daily Fiber can be mixed into drinks, sprinkled on cereal, blended in a shake or even stirred into coffee.
Is fiber essential for your health?
Fiber is an important benefit from eating enough whole, real foods.

The problem is, most people struggle to get enough daily fiber even if they eat healthy and consume veggies every day.
It's because

to get all your fiber from whole foods, you'd need to eat over 23 cups of broccoli

or the equivalent each day.
In general, dietary fiber is an umbrella term for the parts of plants and other foods that the body can't digest.
Instead of breaking fiber down, fiber passes through your system and may ease issues such as constipation.

It's important to eat a wide variety of foods instead of relying on one source for fiber intake.
That's why Daily Fiber can make hitting a daily fiber goal easier.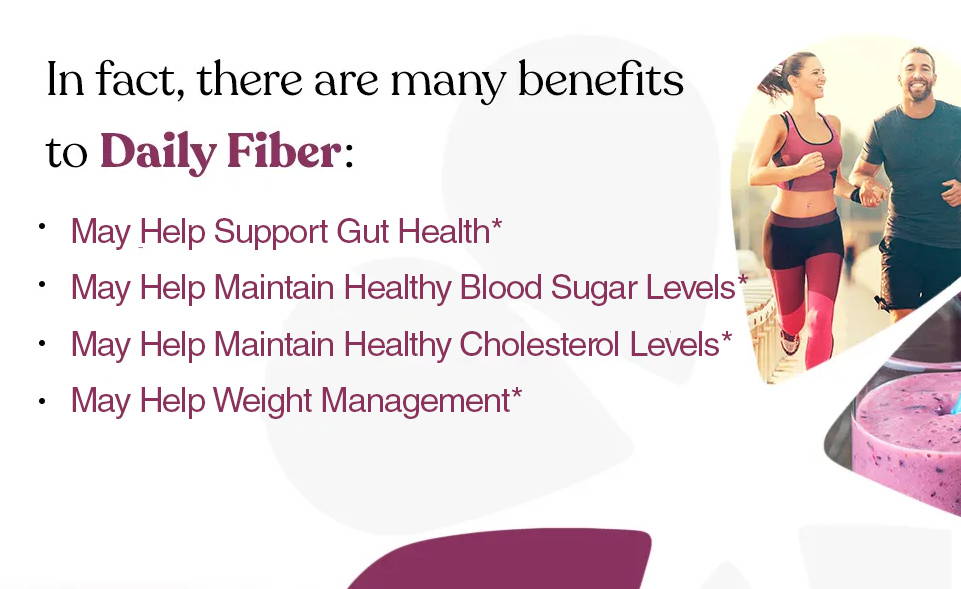 How Can Daily Fiber Potentially Help?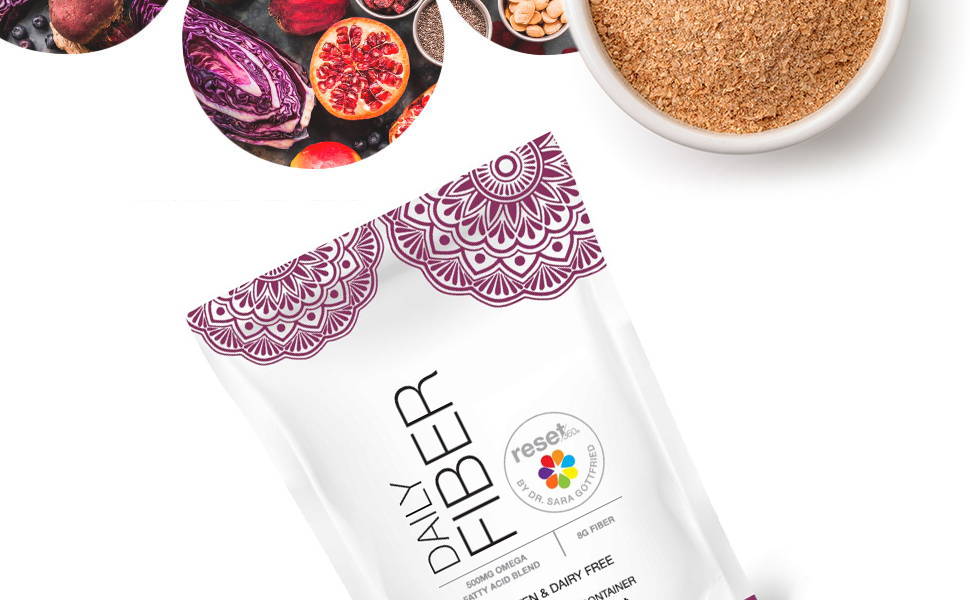 May Help Balance Gut Function* The gut microbiome doesn't just digest food and absorb nutrients, it also influences many other areas of general health like hormone balance, mood, and immune health.

Get Enough Fiber* Easily get 35-45g of gut supporting fiber each day. Daily Fiber mixes smoothly without clumping or altering flavor...excellent in smoothies or stirred into a hot or cold beverages.

May Aid With Detoxing and Cleansing* Fiber is like a supplement for gut function...it may help aid the removal of toxins & can keep waste moving. Additionally, fiber may help the gut work better over time by feeding the good gut bacteria.

May Help Support Healthy Weight* Fiber may also aid in supporting healthy weight because it has the potential to curb appetite & possibly keep overall calories in check.
Daily Fiber
Your Fiber Solution
If you're looking for an alternative to sticky, clumpy, messy fibers, then Daily Fiber is probably right for you.
Each serving delivers 8g of insoluble fiber.
It's an easy way to get plenty of healthy fiber by mixing it with foods or drinks you already have each day.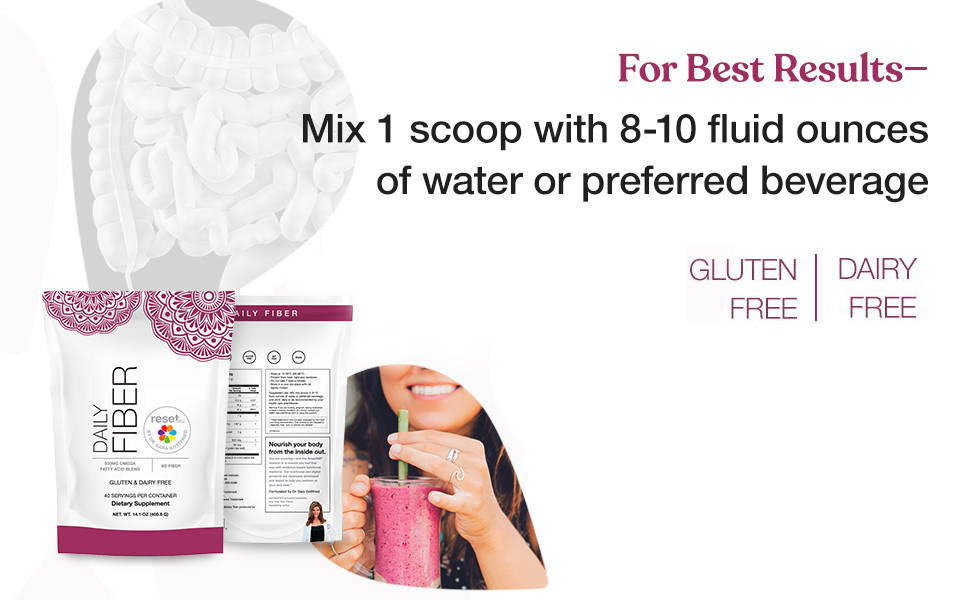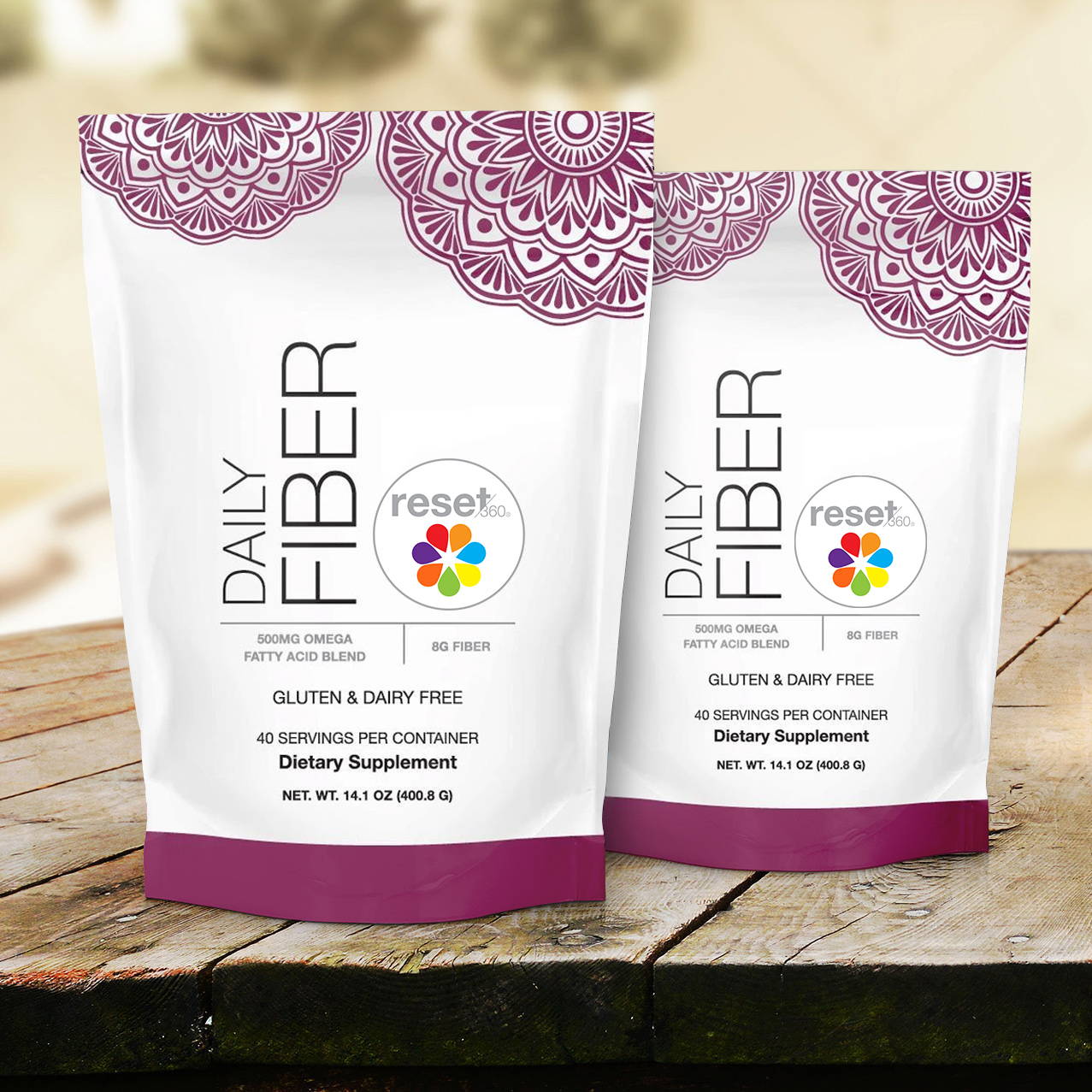 Each pouch of Daily Fiber gives you 40 Servings.
Serving Size: 2 Scoops (47.154g), most customers choose to stock up and save by ordering 2 or 3 because they don't want to run out.
These are the guaranteed lowest prices you'll find anywhere on our products.
Plus you're protected by our sixty day, Unconditional 100% Happiness Guarantee. If you don't love it, just contact our friendly customer support and we'll take care of you!

Finally Get Enough Daily Fiber

*These statements have not been evaluated by the Food and Drug Administration. This product is not intended to diagnose, treat, cure, or prevent any disease. If you are pregnant, nursing, taking medication, or have a medical condition, consult your physician before using this product.
Customer Reviews
Write a Review
Ask a Question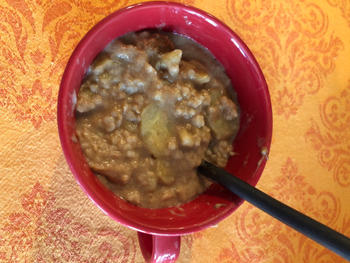 05/09/2021
Great fiber!
I add a very heaping scoop of this fiber to my steel cut oats & cashew milk every day. It doesn't change the flavor at all but does thicken it up a bit which is another bonus. Very happy with this product!!
Kathryn h.

United States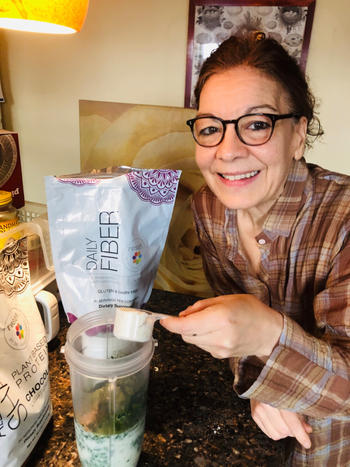 05/16/2020
My Morning Ritual
I add Dr. Sara's daily fiber to my morning smoothie to help my body meet my nutritional needs!
Maribeth A.

United States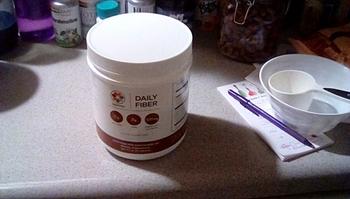 04/30/2019
Very helpful
This is an excellent fiber. Mixed well not chalky or thick. Has done a great job with my troubled digestive track and part of my weight loss program. Highly recommend it to anyone.
07/21/2021
Best shake
My husband and I love reset 360. I have some allergies and this one is allergy friendly, tastes great and doesn't upset my stomach! Highly recommend!
Amie L.

United States
07/02/2021
Have been happily using this for years!
I use this daily in my shake. Sometimes I added it to yogurt / chia pudding or the occasional Sunday banana pancake. It has no taste and mixes up really well. It helps keep me feeling full and reduces my cravings.
kiffi h.

United States