Upgrade Your Results With Our Exclusive
7 Detox Challenge Hormone Enhancement Bundle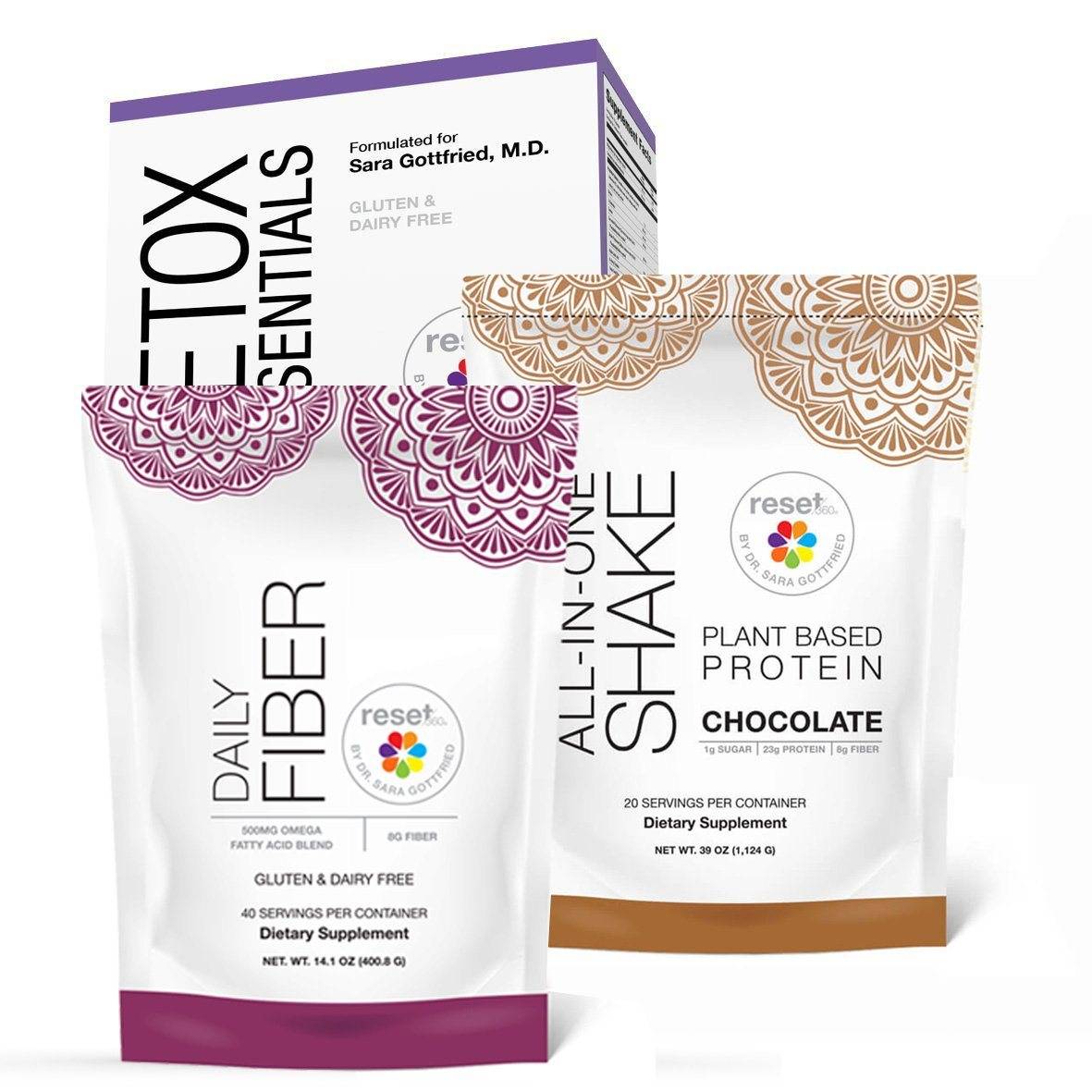 Normally $159.85 Today Only $135

"Perfect program!I am busy working on my business. Seven days to reset was perfect.I discovered the foods that were making me feel bad and what I shouldn't eat. I lost weight and continue to lose weight even easier than before. A shift happened in my hormones for the better!
— Donna H. -Verified Buyer

I designed the Detox Essentials supplement pack to help support your detox pathways & balance hormonal function.

The All-In-One Shake is the only plant based protein designed to support women's hormonal health.

Taking the shake each day is one of the best ways to reboot and rebalance your hormones.

Fiber is essential to hormone balance because it helps improve your gut microbiome. Gut health and gut bacteria are critical for hormonal balance (including menopause, thyroid issues, estrogen dominance). Your microbiome is really an endocrine organ because it controls hormone production, inhibition, and balance.
You won't get as far in your healing as you want if you don't fix the gut microbiome along the way.
The combination of my Daily Fiber, Detox Essentials, and All-In-One Shake will help support your hormone reset.
Plus the shake tastes amazing too!
100% 60 Day No-Risk Money Back Guarantee
What You Get In The 7 Day Detox Challenge
Hormone Bundle Upgrade

All-In-One Plant Based Hormone Shake
Not Your Average Protein Powder . . .
Dr. Sara tried every protein powder and nutritional supplement out there, and none of them came close to the delicious flavor, taste and texture of her non-whey, vegetable-based, multi-nutrient mixture.
These all-in-one shakes are designed to balance your hormones and stabilize your blood sugar* – without sacrificing taste! In other words, they are delicious, and leave you feeling full far beyond the usual 3-4 hours.
And they take less than 60 seconds to prepare.
Separately priced at $59.95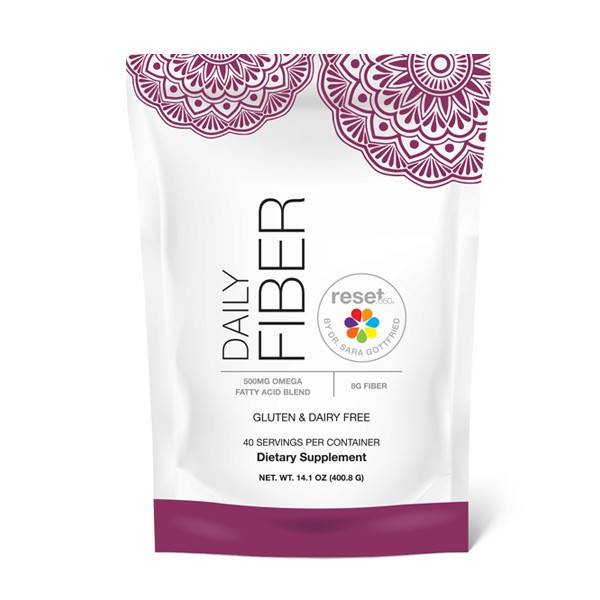 Easy-to-use fiber formula to support your gut health, regular bowel movements, and balanced gastrointestinal flora. Reset360 Daily Fiber makes it convenient to add high-quality fiber into your diet, which can help maintain healthy blood sugar and cholesterol levels, cravings, and weight management.*
Daily Fiber from Reset360 complements your daily shake. It's tasteless and easily dissolves, and helps support healthy hormone balance.*
Suggested Use: During first 7 days of supplementation add ½ scoop to shake or drink mix, increasing to 1 scoop per day on day 8, or as directed by your healthcare practitioner.

Detox Essentials Daily Pack
Dr. Sara's Reset360 Detox Essentials can provide the blood sugar support you need to detoxify your body and liver and to reset your hormones.
Combining several of Dr. Sara's unique supplement recommendations for hormone balancing. You'll get ingredients like magnesium, berberine, n-acetylcysteine and curcumin. The Reset360 Detox Essentials can help you detoxify by ensuring you get the proper nutrients that you need each day*.
Separately priced at $59.95

(30 individual packets per box, 30 servings per container)
Detox Hormone Bundle Upgrade-Kit Flash Sale
$147 (save $70 off regular price)
*Please note that all of the statements in this document have not been evaluated by the Food and Drug Administration. This product is not intended to diagnose, treat, cure or prevent any disease. If you are pregnant, nursing, taking medication, or have a medical condition, consult your physician before using this product.