"Perfect program! I am busy working on my business. Seven days to reset was perfect. I discovered the foods that were making me feel bad and what I shouldn't eat. I lost weight and continue to lose weight even easier than before. A shift happened in my hormones for the better!
— Donna H. -Verified Buyer

7 Day Detox Reset Your Hormones to Support Health
100% 60 Day No-Risk Money Back Guarantee
What You Get In The Detox Bundles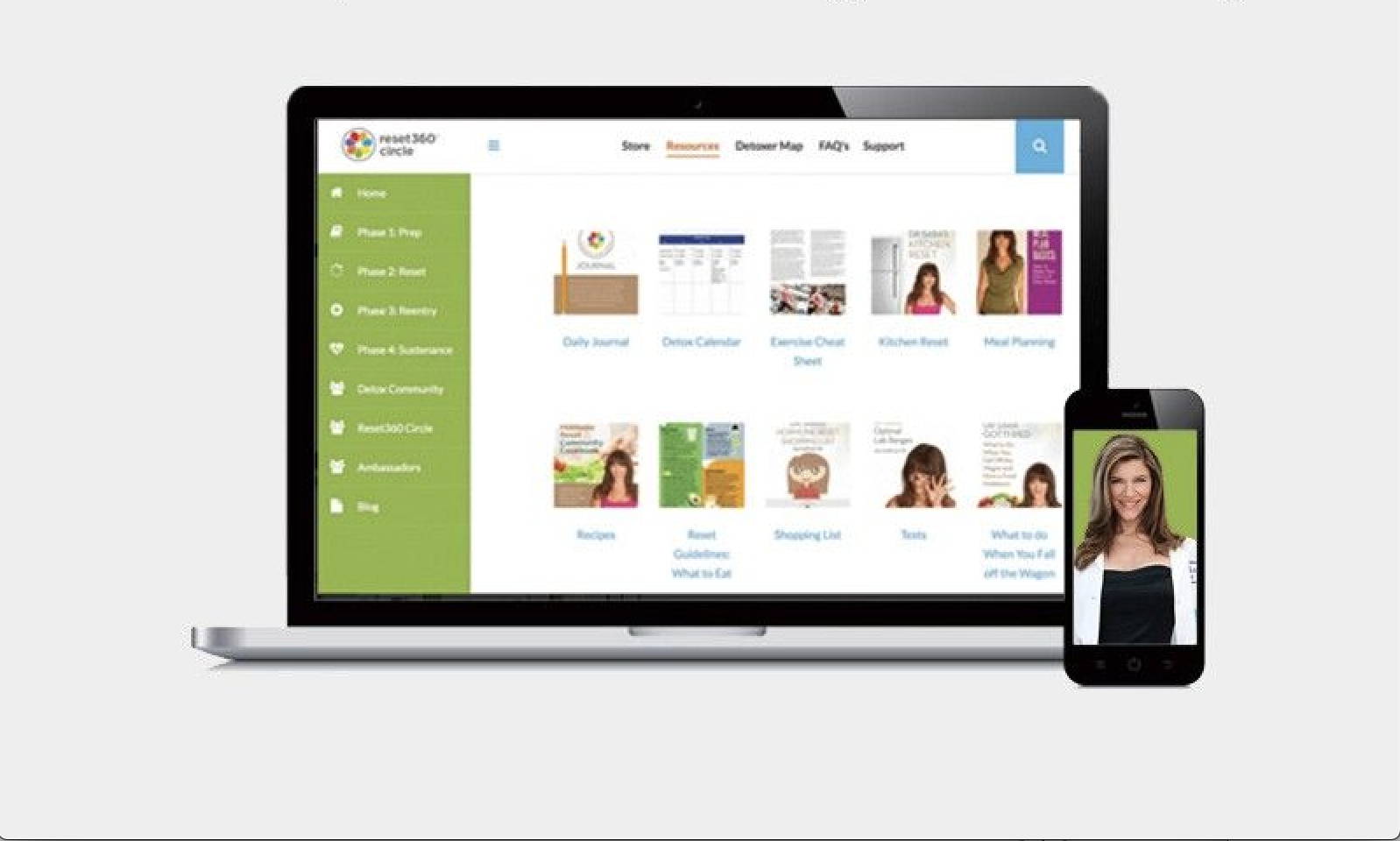 7 Day Hormone Detox Digital Training
Step by step guidance from Dr. Sara on how to reset your hormones.
The 7 Day Detox is a digital training that can be accessed online. You'll receive daily emails, downloadable PDFs, and short instructional videos.
The program will tell you exactly what to do, what not to do, the foods to eliminate, provide meal plans, and recipes that support hormone balance.
After enrolling you'll get immediate access to the private Facebook group and emailed instructions on how to start the detox.
Separately priced at $97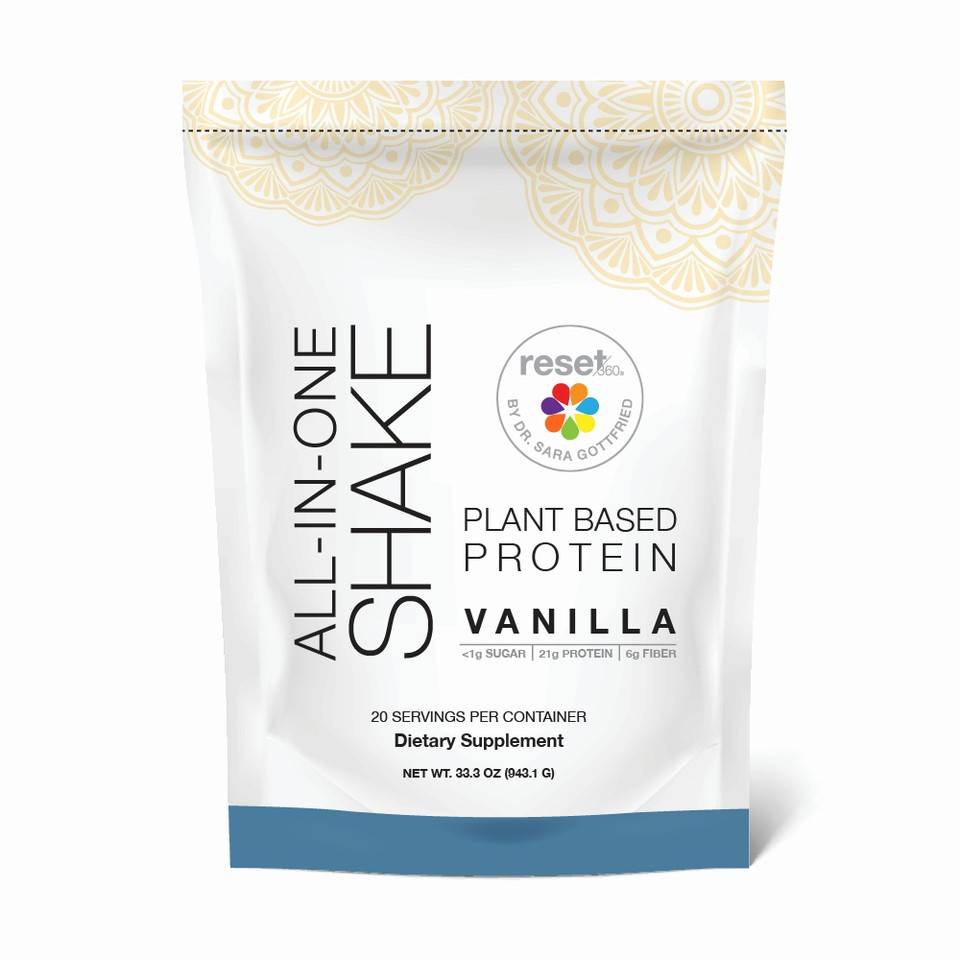 All-In-One Plant Based Hormone Shake
Not Your Average Protein Powder . . .
Dr. Sara tried every protein powder and nutritional supplement out there, and none of them came close to the delicious flavor, taste and texture of her non-whey, vegetable-based, multi-nutrient mixture.
These all-in-one shakes are designed to balance your hormones and stabilize your blood sugar* – without sacrificing taste! In other words, they are delicious, and leave you feeling full far beyond the usual 3-4 hours.
And they take less than 60 seconds to prepare.
Separately priced at $59.95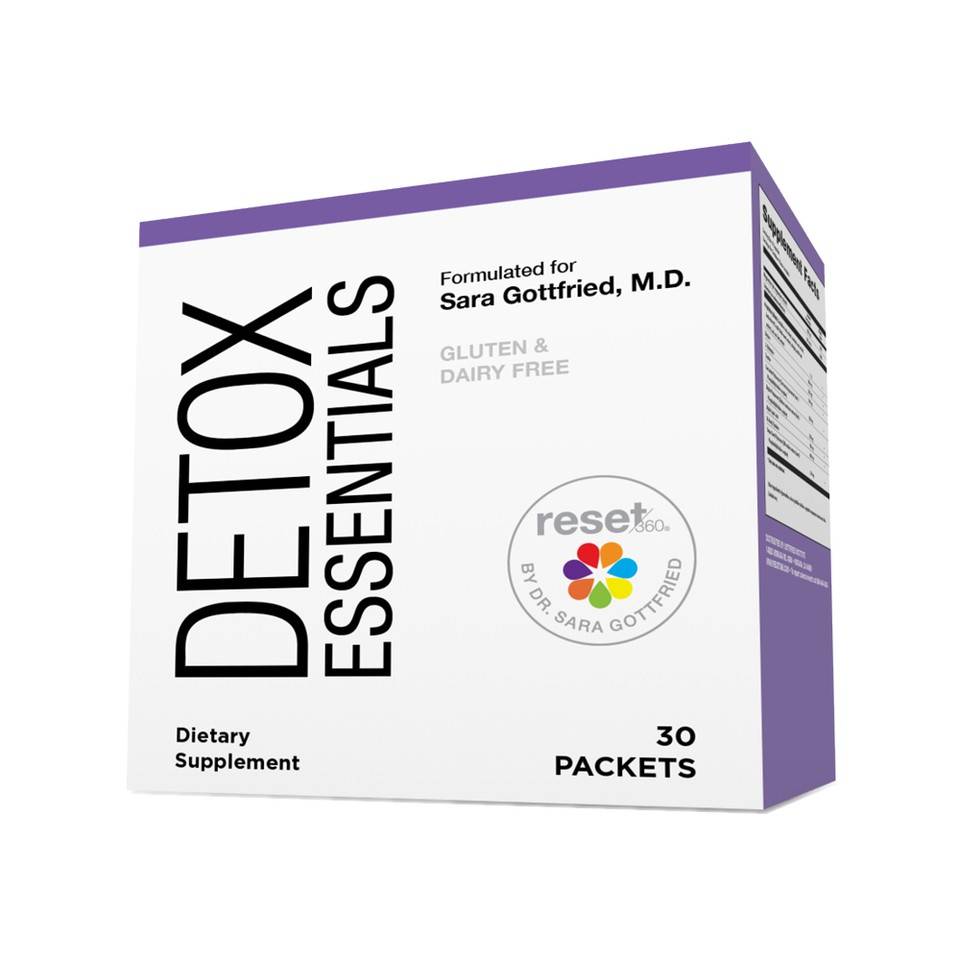 Detox Essentials Daily Pack
Dr. Sara's Reset360 Detox Essentials can provide the blood sugar support you need to detoxify your body and liver and to reset your hormones.
Combining several of Dr. Sara's unique supplement recommendations for hormone balancing. You'll get ingredients like magnesium, berberine, n-acetylcysteine and curcumin. The Reset360 Detox Essentials can help you detoxify by ensuring you get the proper nutrients that you need each day*.
Separately priced at $59.95

(30 individual packets per box, 30 servings per container)
*Please note that all of the statements in this document have not been evaluated by the Food and Drug Administration. This product is not intended to diagnose, treat, cure or prevent any disease. If you are pregnant, nursing, taking medication, or have a medical condition, consult your physician before using this product.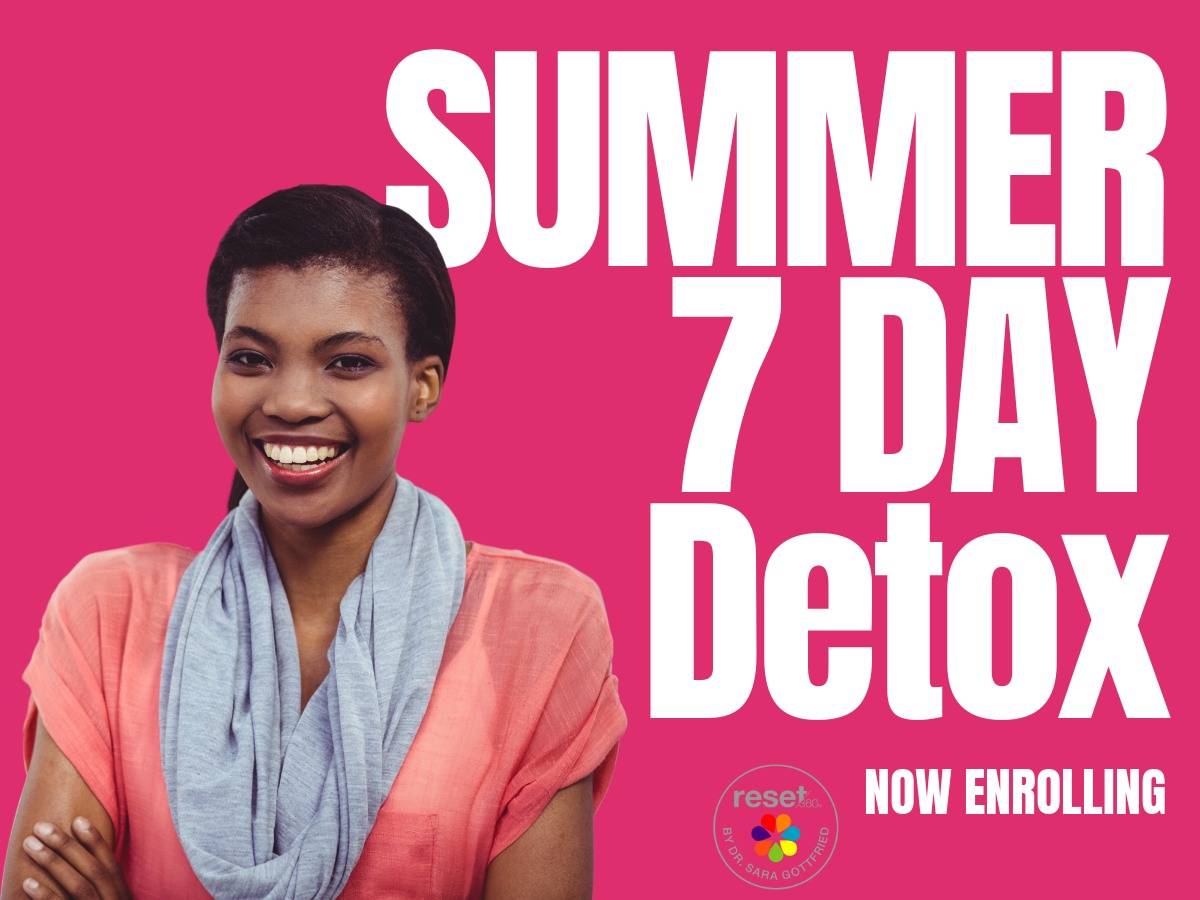 Immediately Upon Enrolling
Join the Private Facebook Community


Prepare your kitchen and mind for the Detox
If you ordered supplements, they will arrive this week


7 Day Detox Phase: 7 Days

Begin the 7-Day Detox
Start on Monday, Finish the detox on Sunday


Re-introduce new foods
Enjoy your new perspective
Celebrate your weight loss and wins
What Does The 7-Day Detox Include:
Dr. Sara designed this program to not overwhelm. We're all busy and most of us are pushed to the max. This is all about easy, simple and effective.
We PREP as a group using Dr. Sara's Quickstart Guide and our private Facebook Community.
We start Day 1 with all seven food eliminations - necessary to detox fast and get your hormones tuned.
Each day you'll get a daily program email and short daily motivational video.
We provide an easy measurement tracker, meal plans, and recipes.
Our Hormone Reset Ambassadors are in the Facebook Community to support you, along with your fellow detoxers.
We provide optional Detox Kits at a huge discount*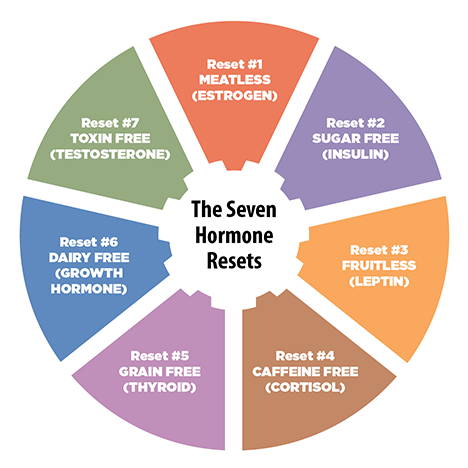 "This 7-Day detox provides an opportunity to focus on health and self-care in a unique way. The daily emails and video were both reminders and cheerleaders for change. I felt supported in making the changes I want to make! This Detox teaches a tool to use when a course correction is needed. It improves body, mind and spirit."
"I went into the 7-day detox with the intent to use the accountability of the daily emails and group support to keep from totally going off-track during this final stretch of the holiday season. I am delighted to have lost 3 pounds and half an inch."
How Will This Program Be Different?

There are many options when it comes to weight loss. This includes popular programs such as Weight Watchers, Jenny Craig and Paleo. Each has their own claims and some even have their own packaged food and weight loss centers. Many of these programs do provide benefit, but few if any, get to the root cause of weight gain, low energy, poor sleep, and high stress.
Unlike almost every other programs, this detox was designed by a Harvard educated female doctor with thousands of clinical successes to back it up. This isn't your traditional diet, detox, or cleanse. You reset your hormones. You'll fix the root cause of your symptoms without gimmicky juices, packaged foods or calorie restriction. Calories matter, but hormones and nutrients matter more.
Dr. Sara became a medical doctor to help people. She became a scientist to find out what really works. Her Detox protocol has been tested and improved over the past decade with hundreds of thousands of women.
Customer Reviews
Write a Review
Ask a Question
Filter Reviews:
videos
Sara
detox
information
problem
hormones
encouragement
protocol
food
holiday parties
07/24/2019
Donna H.
United States
I Will Be Doing This Again!
I was surprised at how much energy I had in beginning. A couple of days that weren't so good but finished good. Know sugar is my big problem. Didn't lose pounds but lost an inch around my waist!
06/13/2019
Kristy L.
United States
Great Program!
The 7 day detox was good for me. I lost 7.5 lbs and 4 inches off my waist.
06/11/2019
Kathy S.
United States
7 Day Detox
I am thankful that I did the detox. I enjoyed the daily emails and the short videos from David. The messages were inspiring to continue on my journey with the detox. I would definitely recommend it to my friends. Thank you Dr. Sara and team!
06/10/2019
Debbie G.
United States
Great program!
I was able to accomplish this detox! The information, the support group and videos made it accessible and I won't say easy but manageable. I may keep on for another week, and then another, who Knows!
06/09/2019
Jo C.
United States
Amazing, the power of supportive accountability
The 7 day detox is a powerful reboot and the community lifts everyone up with knowledge, wisdom and support. I cannot recommend it enough.